Bug Man became the largest independently owned exterminating company in Southwest Virginia by obeying the philosophy "Quality and Service First." Our Roanoke pest control technicians continue to follow this philosophy today.
Locally owned & operated since 1994
A full-service pest control provider, Bug Man has been locally owned and operated in Roanoke Valley since 1994. In 2009, Bug Man began offering pest control services in the New River Valley. Today we offer effective pest treatments across Southwest Virginia, including Roanoke, Blacksburg, Salem, Lynchburg, Christiansburg, Botetourt and the surrounding cities.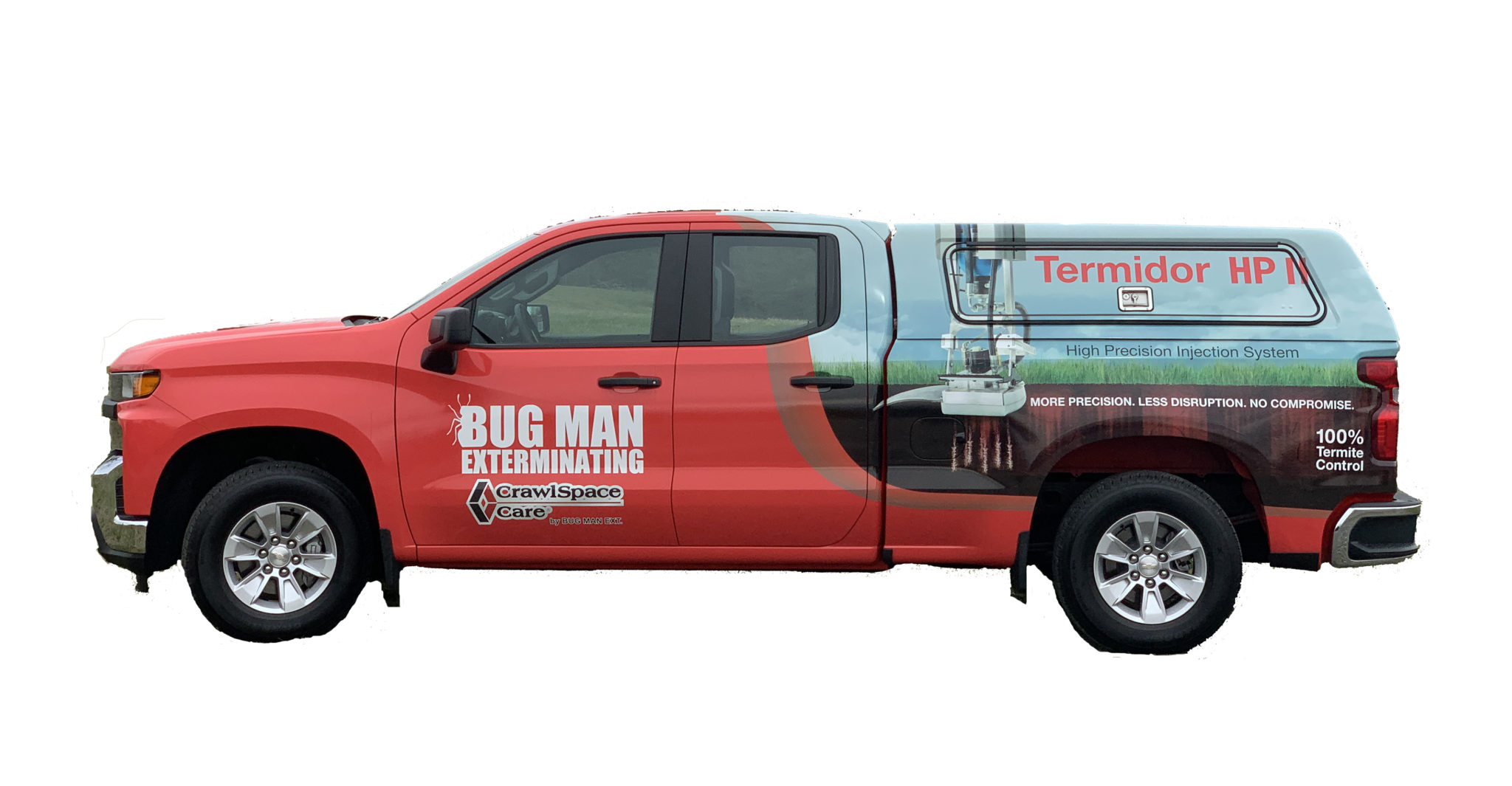 Fully trained, licensed & experienced exterminators
When you call Bug Man Exterminating, our team of experienced pest control specialists and fleet of equipment trucks are at your service in the Roanoke Valley, New River Valley, Lynchburg and surrounding areas. Whether your home or business needs protection from termites, cockroaches, fleas, spiders or another pest, we'll eliminate the infestation quickly and effectively.
Specializing in green pest control solutions, Bug Man provides customers with only the safest and most effective pest control treatments. Our pest control specialists are extensively trained and fully certified so you can have peace of mind knowing the person treating your home is an experienced professional.
GreenPro Certified Pest Company
As a GreenPro Certified and QualityPro Certified company, Bug Man Exterminating complies with rigorous standards and submits to regular training, recertification processes and audits.
We're proud to be certified eco-effective and to provide the highest quality green pest control services.
Interested in green solution to a termite, roach, ant or other pest problem? Call Bug Man Exterminating Toll Free: 888-345-BUGS (2847) for eco-friendly pest management solutions today.
Pest Control Associations:
New River Valley Home Builders Association
National Home Builders Association
New River Valley Association of Realtors
Montgomery County Chamber of Commerce
Central VA Home Builders Association
Awards:
Nominated for Small Business of the Year by Roanoke Chamber of Commerce
Small Service Business of the Year
Roanoker Magazine Best Pest Control Platinum Award Winner 2012
Roanoker Magazine Best Pest Control Platinum Award Winner 2013
Roanoker Magazine Best Pest Control Platinum Award Winner 2014
Roanoker Magazine Best Pest Control Platinum Award Winner 2015
Roanoker Magazine Best Pest Control Platinum Award Winner 2016
Roanoker Magazine Best Pest Control Platinum Award Winner 2017
Pest Control Technology Green All-Star Award Winner