Southwest Virginia Termites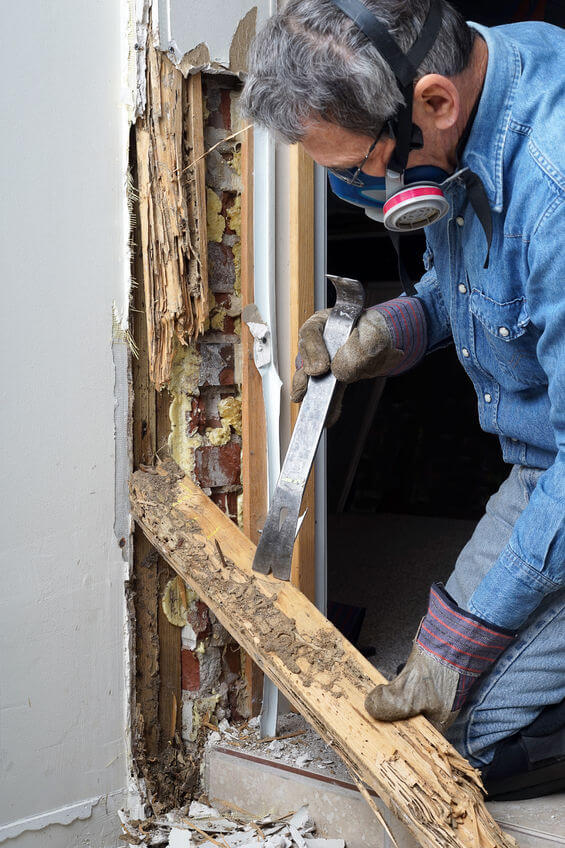 You're probably concerned about the potential damage fires, storms and flash floods can cause to your home or business. But have you protected your investment against termites? These pests cause more damage each year than is caused by fires, storms and floods combined.
It's time to protect your home from termites. Contact Bug Man Exterminating for effective termite treatments and preventative termite solutions. We provide termite control in Roanoke, Lynchburg, Salem, Botetourt, Vinton, Christiansburg, Blacksburg and the surrounding cities.
Speak To an Expert Today!
540-252-0126
---
Industry-Leading Termite Treatments
To eliminate termites in your home or business, Bug Man Exterminating uses the most proven products in the industry:
One of the best known names in termite prevention, Termidor uses a unique termite-to-termite transfer effect that yields 100% colony elimination, time after time.
Eco-Friendly Pest Control
For Green Termite Control, Bug Man uses Nisus' Bora-Care product. Nisus provides strong, effective products that kill unwanted pests while providing the lowest possible impact to the environment. We use Nisus termite control products to protect your home while maintaining our commitment to green pest control practices.
Termite New Construction Pre-Treatments
Bug Man offers a termite pre-treatment service for new construction projects and other applications. Our Roanoke termite experts use Bora-Care products to treat the structure as it's being built, ensuring that your home receives long-term protection from termites.