Pest management priorities shift from season to season. As cooler temperatures approach our region, stink bugs arrive at homes and businesses to find warmth and shelter ahead of cold winter weather. This nuisance insect is no match for the stink bug removal services of Bug Man Exterminating. We eliminate stink bugs to make homes and businesses more comfortable places to live and work. Here are some things that you need to know about stink bugs.
What Are Stink Bugs?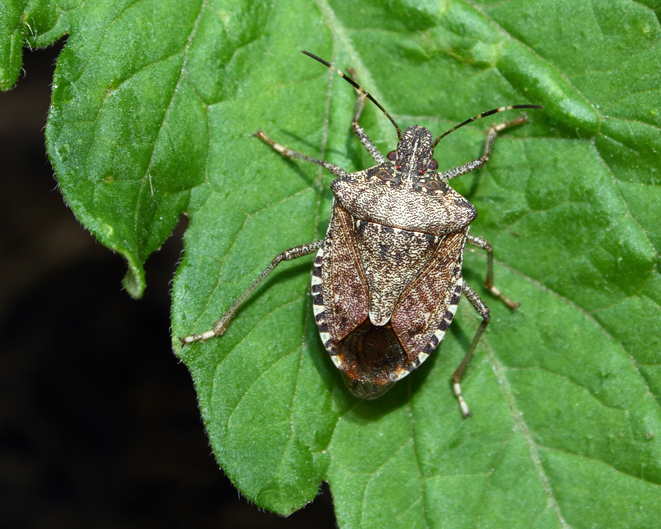 Stink bugs are winged, hard-backed insects that are native to Central Asia. They usually have a spotted brown appearance that is a perfect contrast to your white or cream-colored walls. The stink bug has an oval-shaped back that many people believe looks like a shield. These insects can grow to 17 mm in length. Stink bugs love warm areas. They can be seen sunning themselves on walls that face windows. Some stink bugs evade swatting by hiding inside of walls and warm attic spaces.
Are Stink Bugs Dangerous?
The good news is that stink bugs do not harm people or pets. They are herbivores that chew on the leaves of outdoor plants and devour garden fruits and vegetables. If you have a backyard vegetable garden to supplement your family's food supply, a stink bug invasion can be a real problem.
Stink bugs are more annoying than dangerous. Your first instinct when spotting these insects is to get rid of them by crushing them against a wall or floor. However, stink bugs have glands between their legs that release an awful odor when you smash the insects. Besides needing to pick up dead bugs around your home, you'll need to clean your place more frequently to get rid of the stink bug's tell-tale smell.
When you have a stink bug infestation, you'll have another reason for upping your housekeeping game. Stink bugs don't eat indoor plants; they eat plants outside and return to your home to nest. This usually means that their fecal droppings end up in your home and not outside.
---
---
How to Get Rid of Stink Bugs
When you find out that you have a major stink bug infestation, you'll want to know how to get rid of stink bugs in a hurry. Do-it-yourself stink bug treatments of neem oil or lavender oil help to repel the smelly insects. However, you'll likely need the help of a professional exterminating company such as Bug Man Exterminating for effective stink bug removal.
Stink Bug Prevention Tips
The best stink bug treatments won't work if your property is left unsecured against these pests. We recommend sealing the cracks around your windows and doors. You'll also want to fix or replace torn window screens.
Professional Stink Bug Exterminator

Stink bugs are unwelcome visitors that invade Roanoke homes and businesses during autumn and stay to mate during spring. You can stop them in their tracks with the help of Bug Man Exterminating. We have years of experience eliminating a variety of pests that include stink bugs. Our family-owned business also cares about the environment.
We offer green pest control solutions that are effective and safe for people and the planet. Suspect that you have an embarrassing stink bug infestation at your home or business? Call us today to find out how we can help. We perform free on-location inspections to find out how we can improve your quality of life with our pest control services.