At Bug Man, we provide additional services to keep your home safe, comfortable and pest-free. See our other services below and call Bug Man today!
If you are experiencing problems caused by excessive moisture in your home, CrawlSpace Care® can be the solution! Our sister company, Crawl Space Care of VA can help reduce and even eliminate a major source of excess moisture and solve moisture-related issues in the home. For more information, please visit www.crawlspacecareva.com.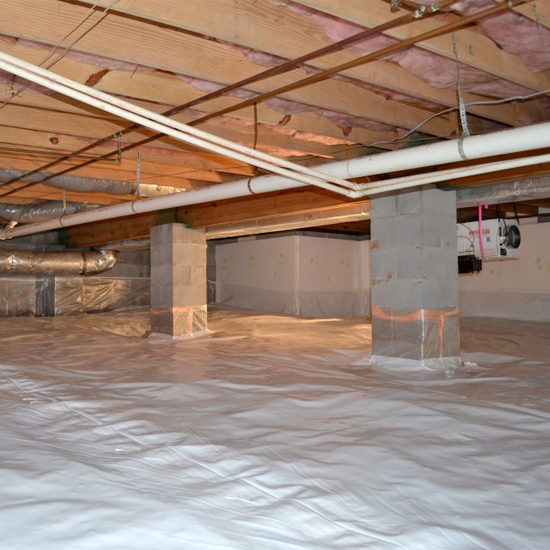 Real Estate Pest Inspections
Buying or selling a home? It's a good idea to have your home inspected for wood-destroying insects like termites, powder post beetles, carpenter ants and carpenter bees. Bug Man provides Wood-destroying insect reports as well as other home inspection services including water and septic system inspections.
Bug Man can access your home through the MLS Realtor Key Box to make your inspection process as easy and convenient as possible.
Pre-Treat & Green Pre-Treatment Services
Protect your new construction project from termites before it's even completed: Call Bug Man for pre-treatment services. Our pest specialists use Bora-Care to treat the structure of your building project, preventing termite infestations before they start.
Mold Prevention & Moisture Care
Bug Man uses Nisus' highly effective Mold-Care product to prevent mold and moisture. This product can also be used as a pre-treatment to protect new construction from mold and mildew. Mold-Care is an eco-friendly product, designed with the safety of humans, pets and the environment in mind.
Mosquito Services
When mosquito season begins, it is important to protect your family. Our mosquito reduction program will reduce adult mosquito population and eliminate eggs from becoming biting adult mosquitoes. At Bug Man Exterminating, we provide reliable and experienced mosquito control service programs to reduce mosquito populations that threaten your family or property. Mosquitoes are a top transmitter of disease. Call today to learn more about effective mosquito reduction program.